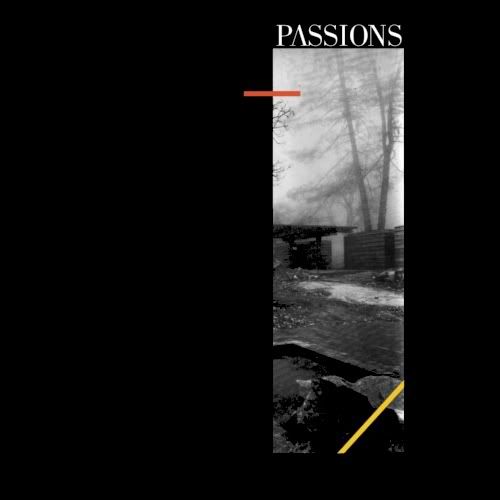 Passions
self-titled album has been a long awaited release for me. There's been a plethora of new music that reinterprets various movements under the Goth umbrella, but very few acts have so perfectly channeled and built upon the elements of my favorite movements in the 80's underground as Passions has.
The influences are easy to recognize in Passions' work. While some may want to bring various industrial acts to light, I feel such parallels don't truly touch on what this album says to me. One could say there may be elements of Nitzer Ebb or even Cabaret Voltaire in here but the emotion in the music far exceeds the atmosphere surrounding those acts. That's exactly what Passions says to me, "emotion" in a time where music seems to utterly lack romance and the pleasure of pain.
For many of us, Peter Hook's bass lines, Ian Curtis' ballads of lost hope, and Andrew Eldrich's baritone forewarnings on heart ache drew us into a world of melancholy and angst. Joy Division, The Sisters of Mercy, and New Order; it seems these are where the primary influences in Passions' work lay. Being that these acts resonate quite strongly for me in terms of sentiment, I couldn't ask for anything better when rehashing older music to create something new. I digress though, Passions is more than a trip down memory lane. As a long time producer focusing on various genres within the realm of dance music we hear Passions meld modern elements perfectly with that of the old. Dubstep's atmospheric space and Electro's movement and distortion all reside in this album, thus making it an easy translation from a pleasurable listen to dance floor burner.
This album lacks little for me, in fact it encapsulates every aspect of what I've hoped modern music would become. I implore even the most casual listener to go buy it.
Passions is available for purchase through this
myspace account
or by email: REDLIGHTS2010@GMAIL.COM.
Download: Passions-Sentiment